Resources
Here is a list of a some of the model suppliers that specialize in free flight and free flight scale model airplanes flown by us.
Please give them your support! Note they are listed alphabetically.
A. A. Lidberg Model Plan Service

A. A. Lidberg Model Plan Service
is your source for competition and sport flying Free Flight and RC model airplane plans and kits. The plans are original efforts, and the prints are crisp and clear to make things easy for builders to follow.
Aero-Werkes (DPC Models)

Aero-Werkes
features Laser-Cut Scale Flying WWI Balsa Model kits and some Short Run Kits ( SRK's )reproduction of old Comet, Guillow, and Sterling kits.
Easy Built Models

Easy Built Models produces 163 different balsa model airplane kits that range in size from 12" to 72" wingspan. Every kit is manufactured by them including many laser cut offerings of some great scale designs
Diels Engineering, Inc.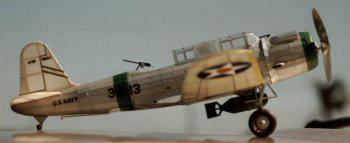 Diels Engineering, Inc Producers of Free Flight Scale Rubber Band Powered Model Airplane Kits and Plans
Golden Age Reproductions
Golden Age Reproductions
has been producing model kits and plans from the Golden Age of Flight for over thirty years. They have 43 high quality kits in production along with over 245 plans for your building and flying pleasure.
Lonestar Balsa

Lonestart Balsa
is now back and they have that 4 - 6 lb balsa you need to build 'em light!
Ozark Model Aviation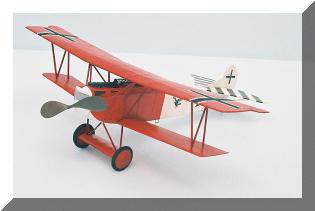 Ozark Model Aviation
Mike Midkiff's plans and short kits.
Peck Polymers

Peck Polymers
IS BACK!
producing their classic kits. All have been upgraded to laser cut. They also have a complete line up of building materials, tools and supplies.
Penn Valley Hobby Center

Penn Valley Hobby Center
has a huge selection of model airplanes kits. They manufacture many of the models that they sell. Their Scale Flight Model Co line features authentic reproductions from the 1930's and '40's!
RockyTop Models

RockyTop models
is a web based cottage industry offering quality laser cut scale free flight kits and supplies
Sky Lake Models
SkyLake is off line again
Volare Products (with Shorty's Basement)

Volare Products
features Superior Props along with Free Flight Model Airplane Supplies, Kits, and Plans for modelers worldwide.
Tailspin Aviation

Tailsping Aviation
specializes in free flight models and supplies. They offer a wide variety of kits for all skill levels. Most of their kits can also be converted to R/C for indoor or park flying
Maxecuter Apparel from Cafe Press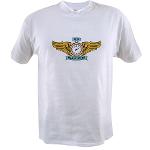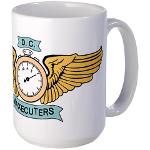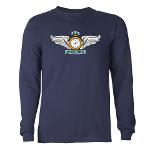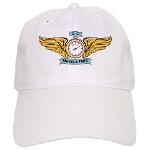 The Maxecuter Store
at Cafe Press has t-shirts, outerwear, hats and many other items that proudly display the "DC Max Wings" logo. All profits from merchandise sales supports the DC Maxecuters and the various organizations we work with.