Col Lin Reichel CinC FAC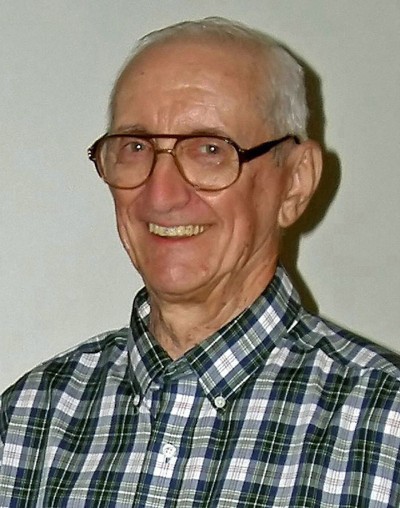 Lin Reichel, CinC FAC
The Flying Aces Club CinC Lin Reichel has passed on and is now flying with other departed FACers in the heavens. After thirty years of successfully steering the FAC club throughout the world may he rest in peace. God bless you Lin.
Photo by Bob Clemens
He is seen here with his devoted wife Juanita enjoying an outing in Muncie after a contest there. It is the only photo found in the files here of the two of them. if anyone has other photos of lin they would like to see posted in these pages please email them to
Tom Schmitt tjscag@verizon.net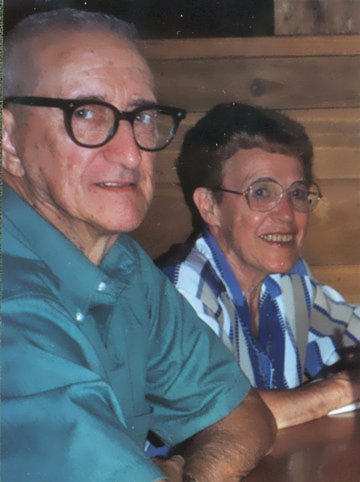 Lin and Juanita in Muncie, IN
Here is a picture of Lin reminding us of those happy times. Lin managed to keep a large group of people enjoying friendly competition as seen by the activity behind him in this photo. -Dave Niedzielski, Easy Built Models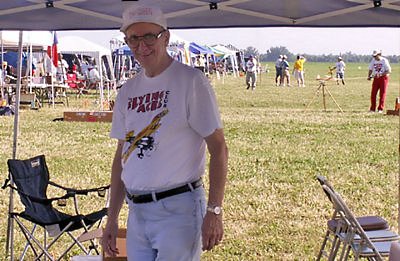 Lin at Geneseo, 2006
From Dennis Norman:
A half-tone drawing by me based upon the photograph by Bob Clemens. This was presented, as a 24" x 36"poster, at this years FAC Nats. The line "OUR DEEPEST THANKS FOR A JOB WELL DONE!" was added to the poster for the 2008 Nats.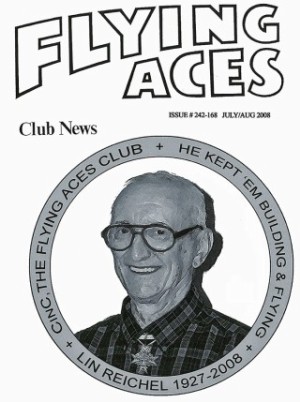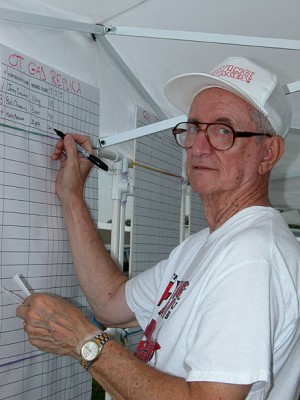 Lin at the Great Grape Gathering, 2007
Photo by Richard Barlow
In 2007 we were fortunate to have Lin Reichel join us for [the Great Grape Gathering] the first time with his Erie Pennsylvania club, and run the FAC part of the contest. We were looking forward to having him and Ross Mayo join us again but, sadly, it was not to be.The attached photo was taken by Richard Barlow, President of MAAC, at GGG 2007 There was Lin doing what he loved to do. - Jim Anderson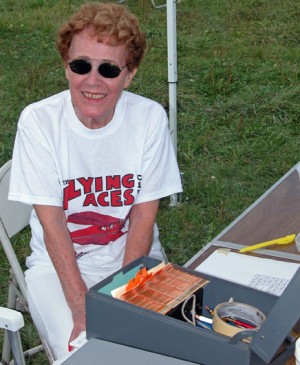 Juanita at the Great Grape Gathering, 2007
Photo by Richard Barlow
A smiling Juanita take by Richard at the same contest - It was published in an issue of the MAAC magazine. Jim Anderson