NO CAL SKINS
NIEUPORT 28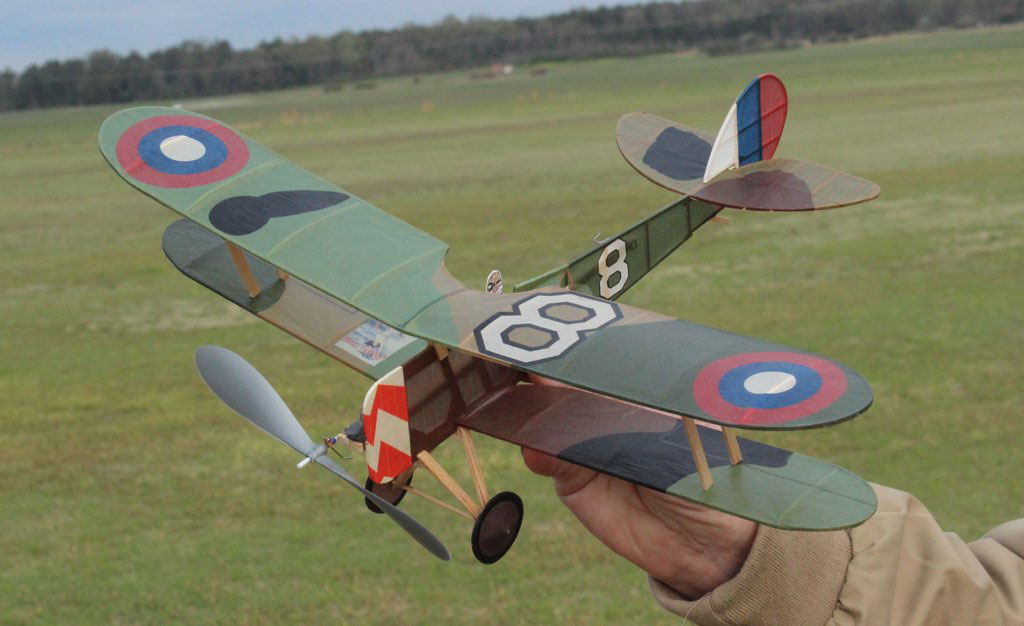 Download n-28 Skins
These are very nice skins courtesty of Dave Mitchell.
FOKKER D-7
Download Fok. D7 lower wings
Download Fok. D7 upper wings
Download Fok. D-7 Fuselage & tail
JIMMIE ALLEN Plans Page
JIMMIE ALLEN SCALE PLANS
DC Maxecuter Plans Page
JERRY PAISLEY PLANS
STAGGERWING
Download full size Beechcraft Staggerwing PLANS



Brewster-Buffalo
Download Full Size Brewster-Buffalo plans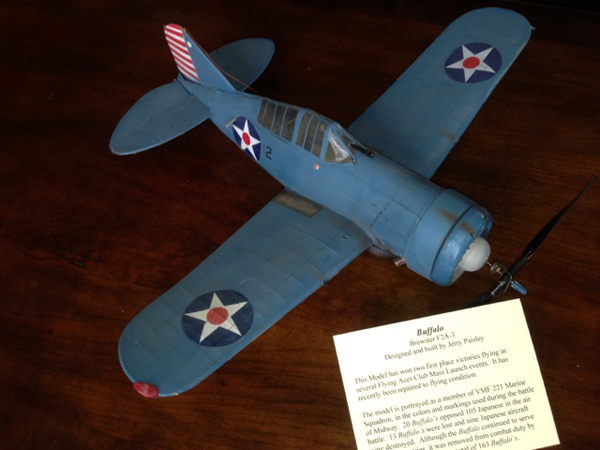 Featured Plans for Flying Aces and DC Maxecuters events
Sopwith Dolphin
Download MAN article on Sopwith Dolphin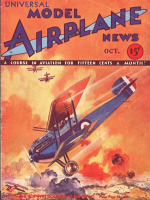 Navy Pursuit
Full sized plan drawn by Keith Steiner based on the 1934 Flying Aces plans by Julius Unrath.
Download Updated CAD drawing. PDF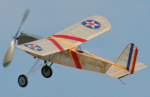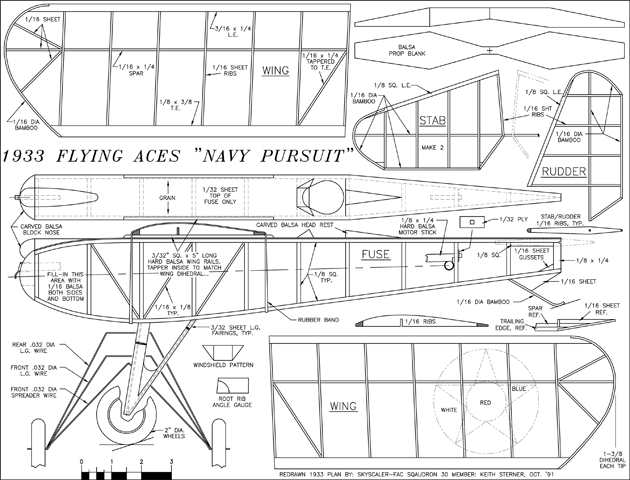 A-6 Event Models
The rules can be found in the AMA Rulebook, page 10 Check the size of your plan when printed to make sure it meets the 30 sq in. max wing area requirement and reduce or enlarge as needed.

Here's a plan from C. Mather of the San Diego Orbiters
Phantom Flash
No trip to the National Building Museum would be complete without some Phantom Flash flying. These planes regularly R.O.G. from the first floor, then fly to the rafters. Start yours today!
Zaic Z-15
An easy to build stick and tissue model from the legendary designer and author Frank Zaic. This one is a good next step after you've made an AMA Cub. A proven flyer.
This has been removed since it is currently being kitted.